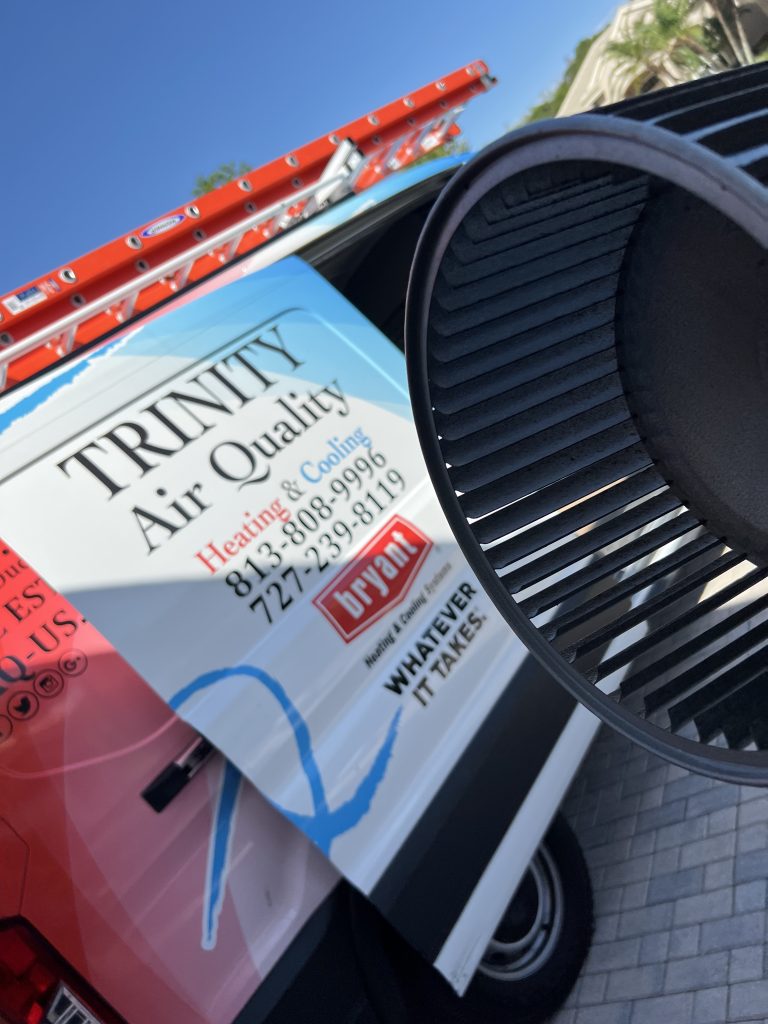 Floridians know that moist air can cause mold and mildew. Your home's HVAC system can also be a good place for mold and mildew to hide and in turn, make you sick. Therefore, a quality AC system is so important. It is also one of your biggest investments and has one of the most important jobs in the home. It's not just about comfort, it's about health. That's why we at TAQ have made an easy-to-use Maintenance Plan.
Between visits from an A/C professional, there are a few steps that you can take to ensure that your air quality is comfortable and safe, most of which are easy and inexpensive.
1. Change Your Filter Regularly – One easy way to make sure you keep your air quality safe and fresh is to simply change your air filter. If you change your air conditioning filter with a good quality air filter you can breathe fresh clean air as well as keep your ductwork clean in between our visits.
2. Clean Your Coils – A great way to keep your system working at its best is to keep the coils clean. The coils transfer heat from the air to your air conditioner's coolant. To keep your system from having to work too hard causing a rise in your energy bill be sure to clean the dirt and debris from your outside unit as often as possible.
3. Maintain the Fins – Check the condenser and evaporator fins. The fins can bend keeping efficient airflow from going through. This can raise your energy bill as well as cause discomfort because your home doesn't stay cool. You can straighten out the fins with a fin comb or you purchase and replace these fins on your own but if you need help, we're just a phone call away.
4. Check Your Condensate Drain – Always be sure to check your condensate drain. All air conditioners create moisture from condensation. The condensation that comes from your unit drains to the outdoors. If this drain backs-up, it can damage your A/C unit or it may just stop running as a safety mechanism.  If your unit is running, you will usually see dripping from the condensate drain pipe outside. If you happen to notice that it is clogged, be sure to call us right away.
5. Get Regularly Scheduled Professional Maintenance – Lastly simply schedule a maintenance appointment to let us help you live comfortably and keep your energy bills low.
We know how easy it is to forget to check these things. That's why our maintenance service is designed to keep you at ease knowing that your home's biggest and most important investment is working well for you.
When you schedule a maintenance appointment, one of us professional technicians will inspect and clean the entire AC unit. They will ensure that it's working efficiently and that your home's air quality is comfortable and safe for the health and wellbeing of your family.